Grand Master Sami Kiblawi
In 1980, Sami Kiblawi met a local Karate Instructor in his gymnasium in Beirut and they agreed that Kiblawi would rent the gymnasium for three days a week. Sami started training Kick Boxing which attracted a considerable number of youngsters as well as students and trainers from other martial arts schools such as karate, taekwondo and boxing. The journey had begun.
At that time, Kiblawi was the official instructor at the American University of Beirut and the main trainer at the Akhaa club in Aaley. Along the years, the number of interested students grew bigger, and San, realized that giving classes for three days a week was not sufficient. So he formulated a new agreement with the Karate Instructor to lease the Gymnasium In full. It was in 1989 that Kiblawi had a place on his own to train his students daily. That year, He was able to acquire a special notification from the Ministry of Youth and Sports acknowledging "SHOGUN as an official training site for Boxing, Kick Boxing and Muay Thai.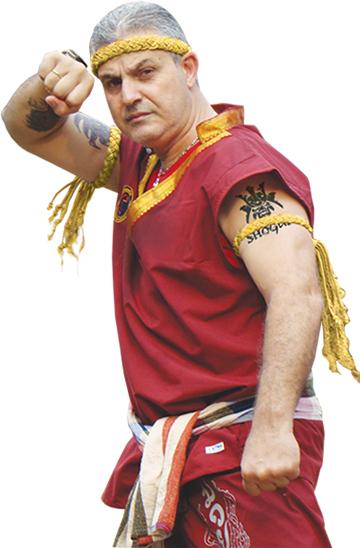 Opening hours
Furn El Chebak, Beirut, Lebanon Mega Mall, Furn el Chebbak main Street
Monday -> Friday
16:00 - 22:00